---

BAD PENNY 68 CAMARO RUNS IN THE 2009 OPTIMA ULTIMATE STREET CAR CHALLENGE
11/07/09
"Optima Invitational on TV.

The program will air nationally on SPEED on January 30 at 11:00 a.m. ET and again on January 31 at 4:00 p.m. ET. This never before seen footage will cover several of the intense vehicle builds in the days leading up to the competition, driver and vehicle appearances at the Specialty Equipment Manufacturing Association (SEMA) trade show and focus on all of the event racing excitement, proving what these specialty vehicles and aftermarket products are capable of."

Mary Pozzi is featured a lot in this show, there are some clips of David and Steve changing a bad PS pump on Bad Penny, and David driving on track. Loads of the nicest Pro-Touring cars from SEMA too!

"Bad Penny" was driven by David Pozzi and owner Steve Rupp November 7th 2009 at Spring Mountain Nv. David drove on the road course, Steve drove in the Autocross and 0 to 60 to 0. While we finished a consistant 4th place in the speed events, we had a power steering pump quit at the start of the first autocross run. A quick trip to the auto parts store got us a new pump, but we had to wait our turn to borrow a puller tool for the pulley. Bad Penny scored high in the Style judging.
Here is a video of my track run.
VIDEO TEASER OF THE UPCOMING SPEED CHANNEL SHOW JANUARY 30TH
---

MOTOR STATE CHALLENGE
Gingerman Race Track Michigan
June 19-21 2009
David Pozzi finishes 2nd place overall for combined times on track and autocross, driving Steve Rupp's 68 Camaro "Bad Penny"
First place in the Autocross, (including vendors) 4th place on track, (exclding vendors)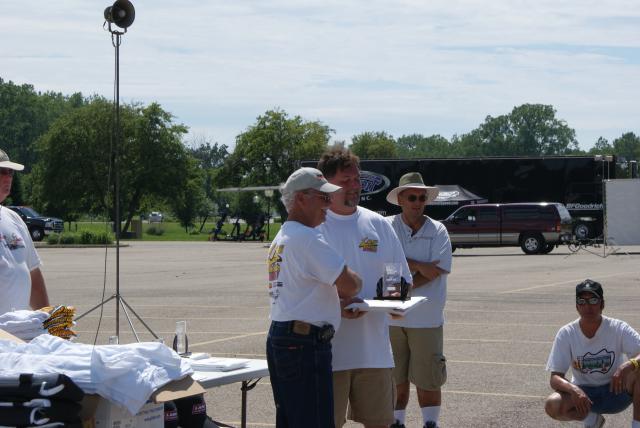 Bad Penny Autocross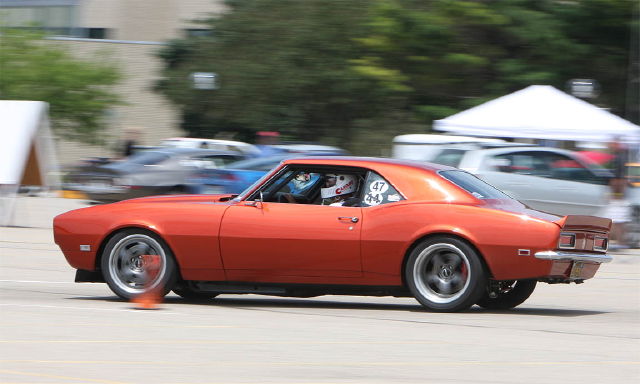 HERE'S VIDEO OF MY BUDDY STEVE RUPP TAKING BAD PENNY OUT ON THE TRACK
WATCH FOR CHARLIE LILLARD'S 69 CAMARO "JACKASS" THE YELLOW CAR WITH LS9 ENGINE!
---
GOODGUYS AUTOCROSS,
PLEASANTON CA
May 30 2009
MARY POZZI WINS! QUICKEST ON D.O.T. TREADWEAR 180 AND OVER TIRES
Mary drove her 73 Camaro at Pleasanton and did an amazing job putting down the fastest time of the event except for 1 corvette on softer rubber. Unfortunately I didn't bring my camera and we will have to rely on other peoples photos. Here's a video I found from the event.
---
GOODGUYS AUTOCROSS
DEL MAR CA
April 4 2009
MARY POZZI WINS! - QUICKEST MUSCLE CAR.
Another great GoodGuys autocross, we met a lot of great people and I even got a few laps in Mary's Camaro and in James Shipka's One Lap Camaro. Mary displayed her Camaro in the Hotchkis booth when not tearing up the autocross course, thanks go out to the great guys at Hotchkis for their enthusiastic support. Optima Batteries hosted Steve Rupp's Bad Penny and James Shipka's One Lap Camaro in their booth. Below is David and Mary Pozzi, James Shipka, and Steve Rupp standing in front of OLC, aka "Not Penny". James had a special license plate made for OLC that says "Not Penny" since they have similar color paint.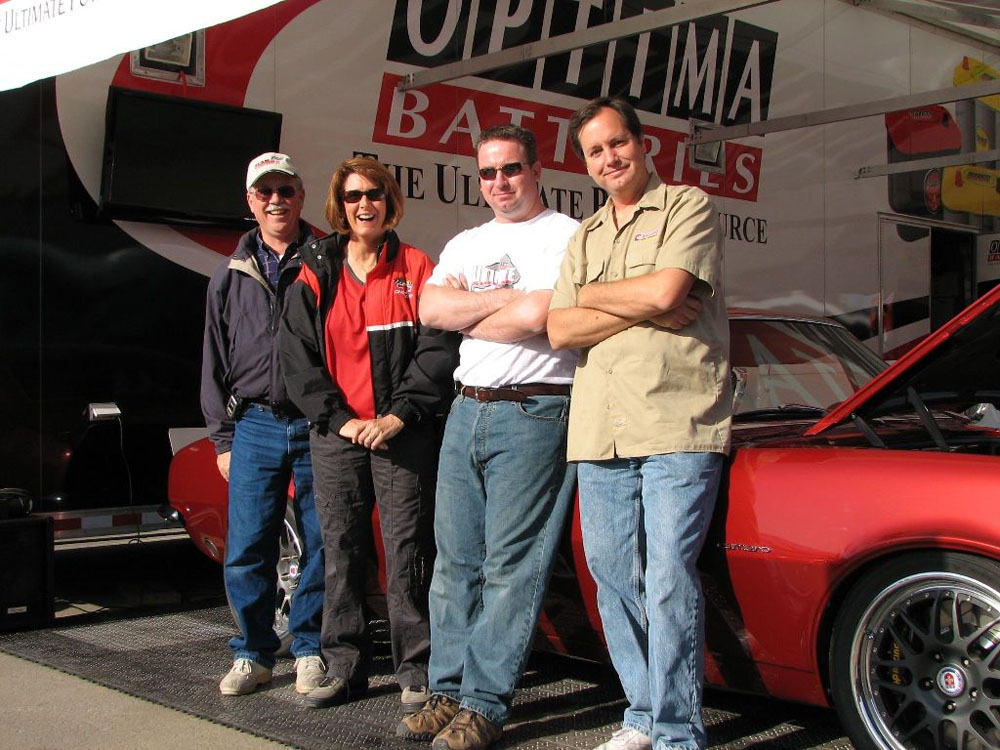 Hotchkis covered the event very well and did an interview of Mary about driving and suspension systems.
RideTech also has some photos and an interview with Mary.
Many thanks to our good friends at RideTech, Detroit Speed, Hotchkis Suspension, Optima Batteries and Goodguys for supporting events like this. I think the Pro-Touring movement is gaining strength and it's great fun to see people enjoying their cars.Mary gave countless rides and driving pointers both days of the event.
---
GOODGUYS AUTOCROSS
COSTA MESA CA
March 15, 2009
MARY POZZI FINSHES SECOND PLACE OVERALL TO A Z06 CORVETTE!
FASTEST MUSCLE CAR
We had a great time at the Goodguys autocross in Costa Mesa. Mary has alot of Hotchkis parts on her second gen Camaro, so they convinced her to run this event to show what their bolt on parts can really do. Mary finished second overall in the Autocross by a couple of tenths! The winner was a late model Z06 Corvette. Mary's fastest lap was within the same tenth of a second as Kyle Tucker of Detroit Speed in his awsome second gen Camaro. I can't say enough about Kyle and Stacy of Detroit Speed, such nice people! The guys at RideTech are true enthusiasts and beat the snot out of their cars on the Autocross course run after run. The Hotchkis guys got a kick out of seeing Mary run so well & we were very proud to represent them.

Her's Mary running at Goodguys
Just look at the fans watching the autocross!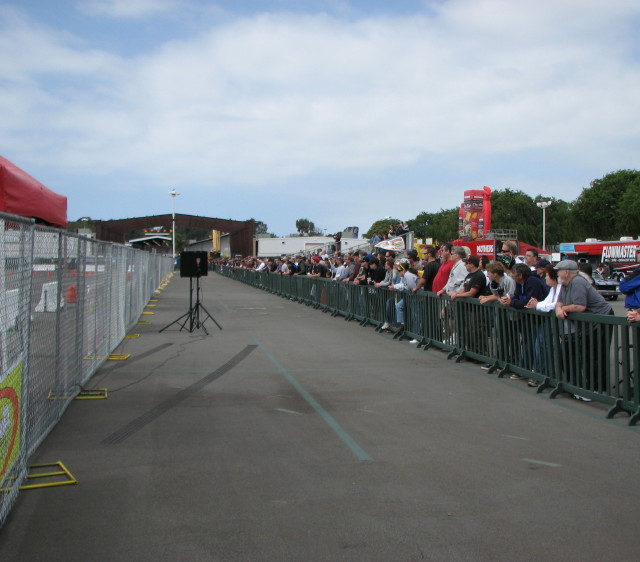 ---
Links to my other pages

Home Page /First Gen Camaros/ First_Gen_Suspension /Vintage Can-Am /Vintage Trans-Am

/Land Speed Racing / Spirit Of America, Thrust SSC /Interesting projects / Favorite Links