2008 EVENTS
11/08/2008
STEVE RUPP, DAVID AND MARY POZZI WIN THE INAUGURAL OPTIMA BATTERIES ULTIMATE STREET CAR CHALLENGE !!!!
DAVID POZZI : FASTEST LAP OVERALL ON THE RACE TRACK
MARY POZZI 2ND PLACE AUTOCROSS
STEVE RUPP OWNER OF THE 68 CAMARO WE DROVE NAMED "BAD PENNY"
Penny has a 400 ci "LS2" engine, corvette front suspension, Lateral Dynamics 3 link rear suspension and Willwood 6 piston manual brakes.
The event will be featued in Hot Rod Magazine and Camaro Performers March 2008 issues.
Here is a page on Steve's Camaro "Bad Penny"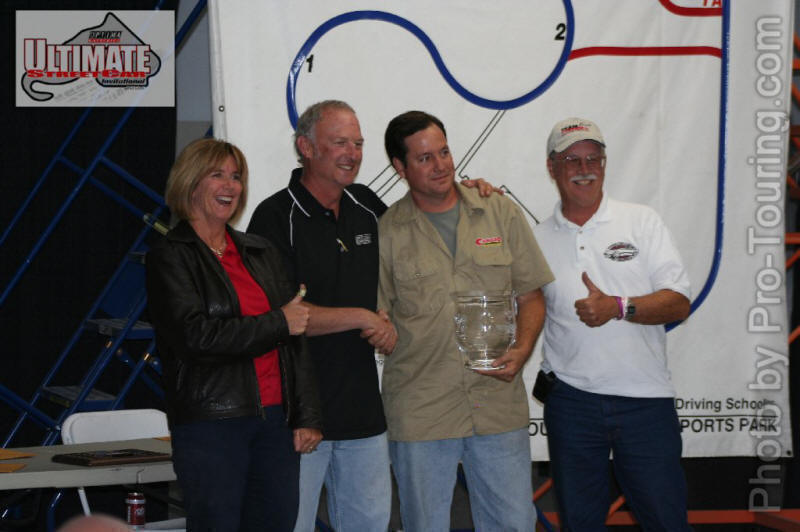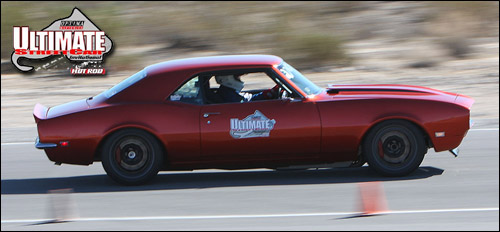 In-Car video of David driving "Bad Penny" at Spring Mountain race track.
Shorter video clip of David Driving lap 3
http://www.lateral-g.org/temp/badpennyroadcourse320.wmv
In-Car video Mary autocross run Tyler as passenger
http://www.lateral-g.org/temp/badpennyax.wmv
---
Links to my other pages

Home Page /First Gen Camaros/ First_Gen_Suspension /Vintage Can-Am /Vintage Trans-Am

/Land Speed Racing / Spirit Of America, Thrust SSC /Interesting projects / Favorite Links
since 2/19/01